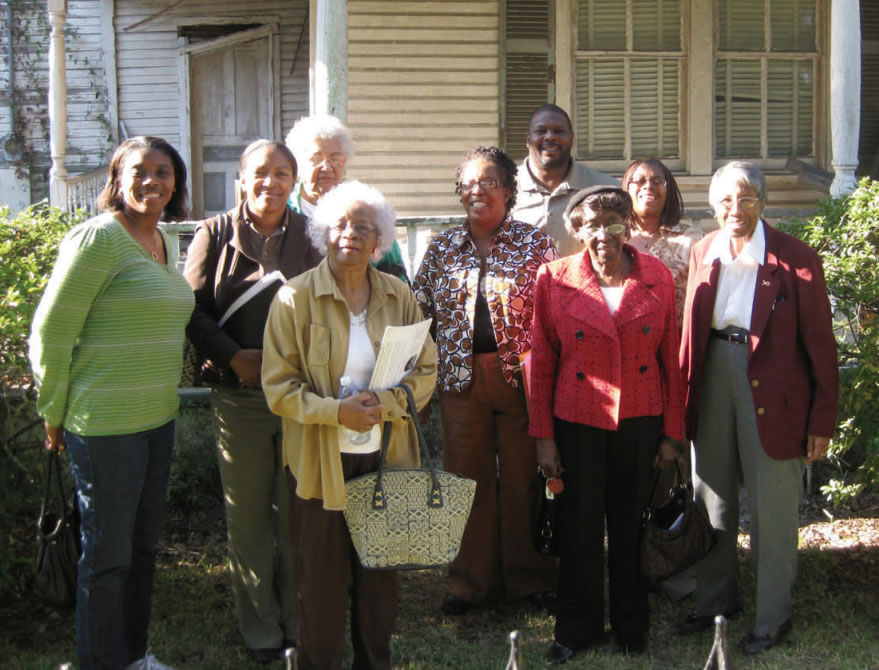 Georgetown, South Carolina
With funding from the National Trust for Historic Preservation, Bethel AME Church engaged Hanbury Preservation Consulting to produce a feasibility study for the Sampson Dunmore House. The church's former parsonage, the house had been used to house teachers and as storage before sitting vacant for a period of years. A group of parishioners organized as Historic Bethel, Inc. spearheaded the project to revitalize the house as a cultural center for African American history and culture in the region.
Hanbury Preservation Consulting facilitated a workshop with interested parties and with assistance from 4/1 Design developed a feasibility study which included an architectural description and conditions assessment of the house with areas of immediate concern highlighted on measured drawings. Applicable city land use policies and zoning (including historic designation) were researched and reported in the study.
Based on a schematic program, the study included considerations for uses of specific spaces and opportunities for shared and flexible spaces to serve multiple functions. The document outlined issues concerning both the building's rehabilitation and its ongoing use and suggested possibilities for long-term management and ownership. The document also provided an easy to use, next steps section to break down the initial tasks in building rehabilitation, organizational development, and program development. Finally the document provided a well researched guide to financial incentives and grants relevant to multiple aspect of the project.
Needless to say, we are grateful for your advice …particularly beginning the work on the exterior. Many people pass by in sheer amazement… Your work has already been an inspiration to a house that has been dormant for at least 22 years.
- Pastor, Bethel AME Church Georgetown