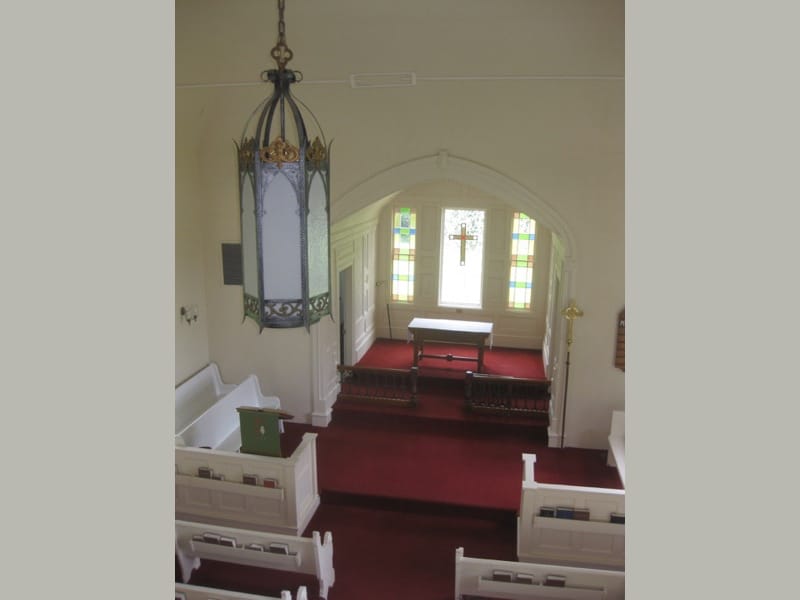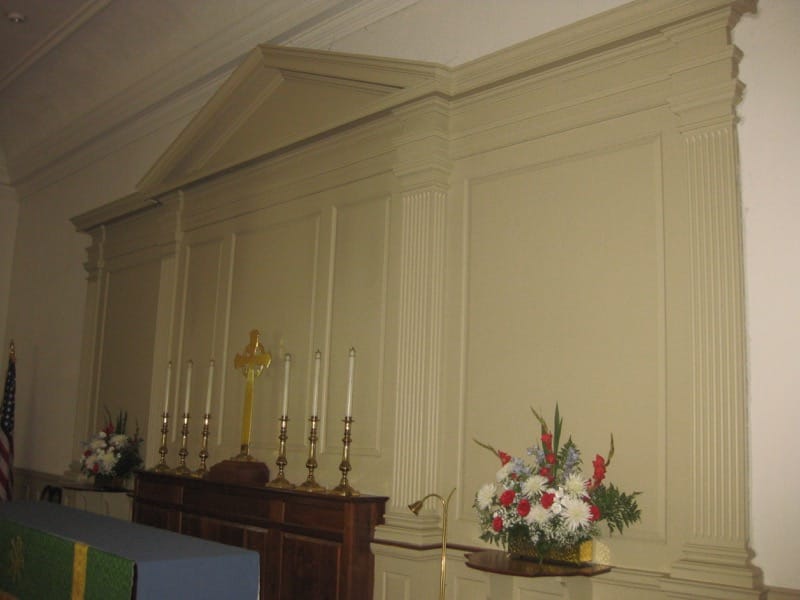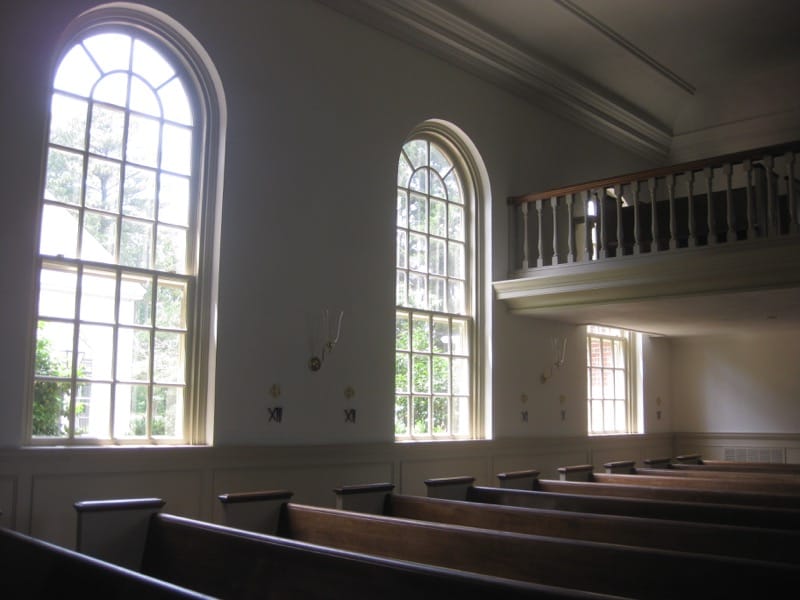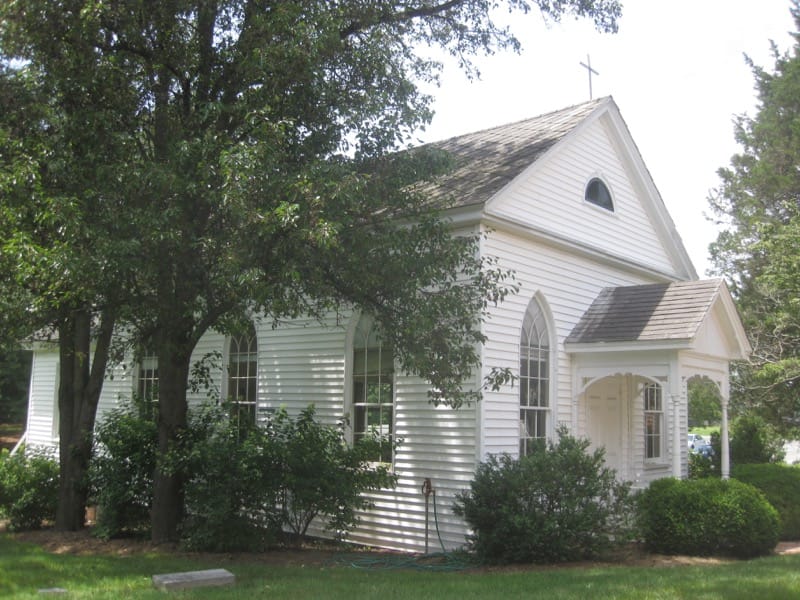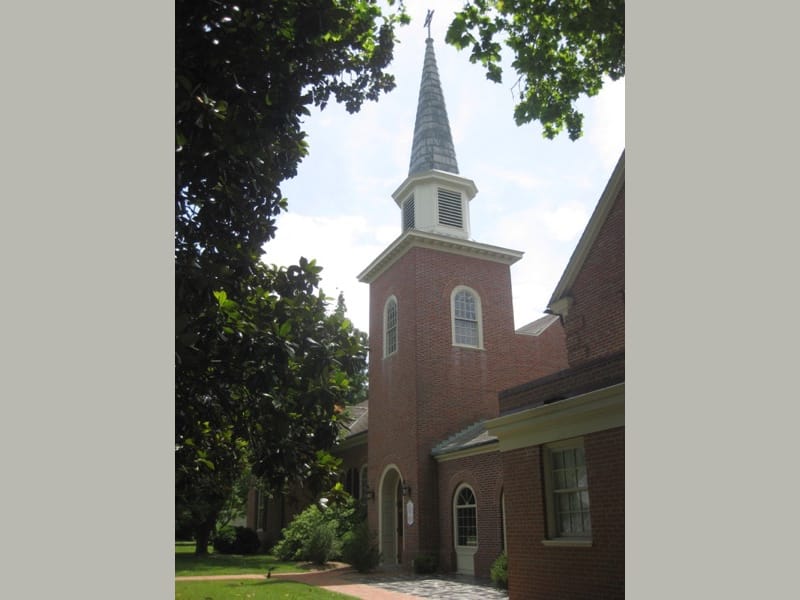 The Grace Episcopal Church complex illustrates a century of Episcopal church architecture in Virginia through its two primary worship spaces--the Gothic Revival chapel, formerly Grace Church, and the current Grace Church in the Colonial Revival Style by architect Milton Grigg. The juxtaposition of the two buildings provides a strong contrast and shows not only the growth of the congregation but changes in architectural expression of this parish which has its roots in the Georgian Christ Church (1732-35). The chapel was moved on the property in 1958 and its preservation through relocation contributes to its significance of the complex as a whole.
The architect, if there was one, for the original Grace Church is unknown. The stylistic departure from colonial antecedents marks a change in attitude towards worship, adopting the plan of the Gothic Revival churches, reflecting a shift in liturgy and worship from the practices exemplified in its mother church, Christ Church. In designing the new church, Milton Grigg, FAIA turned back to colonial antecedents. Grigg worked for the firm of Perry, Shaw and Hepburn in Colonial Williamsburg from 1929 to 1933 and his knowledge of colonial architecture and interest in preservation were grounded in that experience. His later church work is strikingly modern and a radical departure from his designs with clear historical antecedents. Grace Church is a good example of Grigg's early work that used a historic design vocabulary, hearkening to 18th century antecedents and not yet fully embracing trends in worship and design that would mark his later work.
The two churches on the Grace Church campus reflect trends in design, liturgy and worship in the Episcopal church in Virginia from a movement away from the antecedents of Christ Church and a return to colonial forms on the cusp of a modern movement that would depart from traditional forms and plans toward new concepts of worship in the mid to late twentieth century.
Grace Episcopal Church was listed on the Virginia Landmarks Register in March 2017 and on the National Register of Historic Places in June 2017.