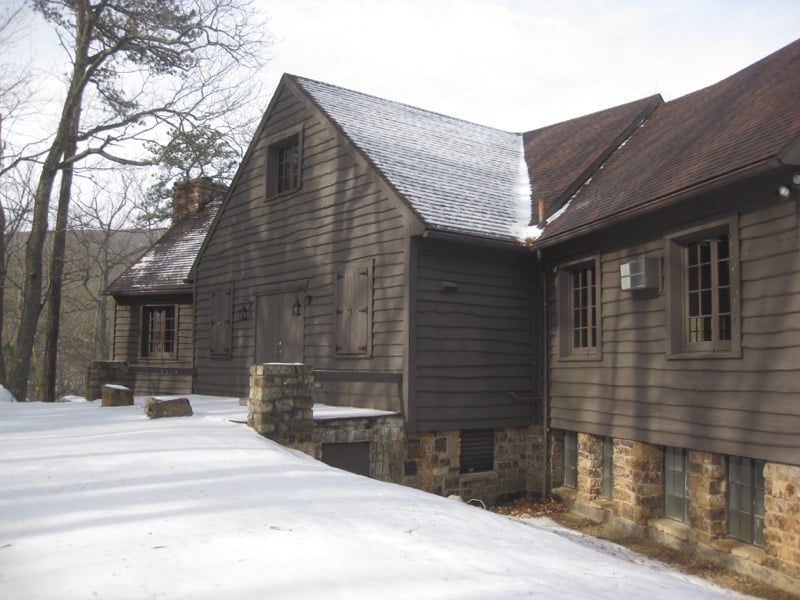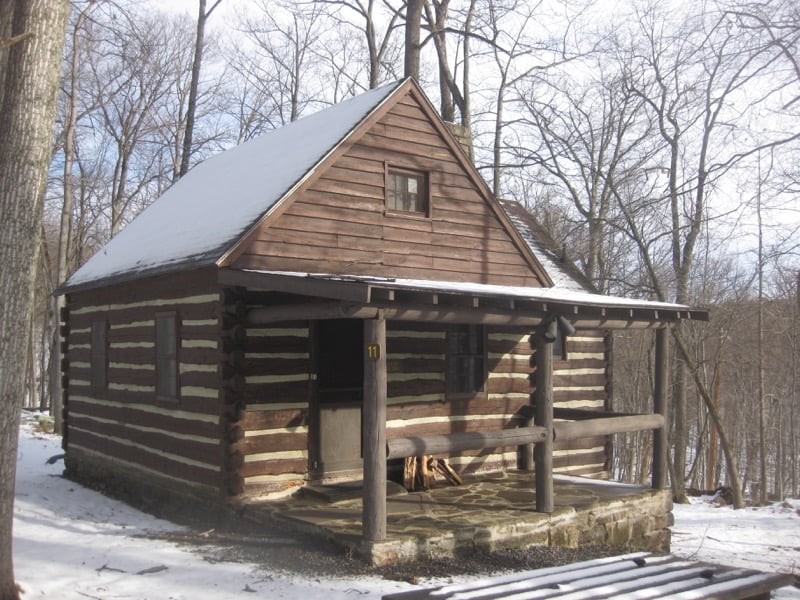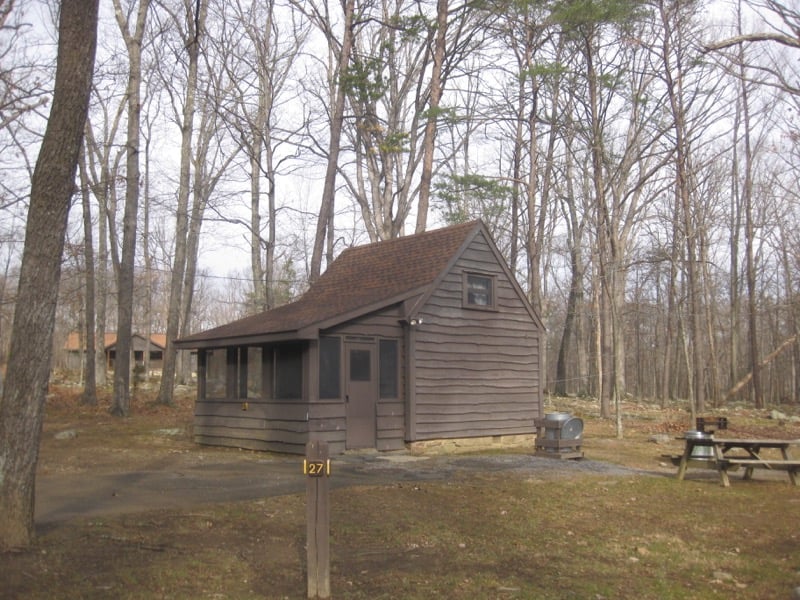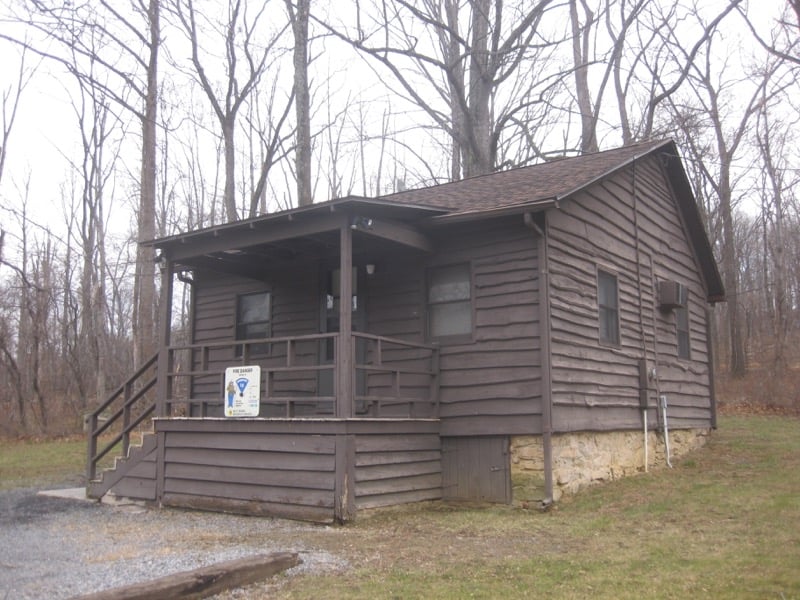 The area around what is now Cacapon State Park is rich in mineral resources including Oriskany sandstone and mineral waters. The name "Cacapon" derives from a native American word meaning "medicine waters" and the region around the park is noted for its warm springs. West Virginia's Game and Fish Commission began to consider a system of state parks as early as 1925 and in 1927 made recommendations to the state legislature for the purchase of specific parcels. The state of West Virginia purchased the land that become Cacapon State Park around 1933. Like most of the land in the area, poor farming practices and clear cut timbering had left the land degraded, thus it was an inexpensive purchase. Though it is unclear if the initial intent was to develop the land for recreation, plans quickly evolved to create a park with the establishment of Civilian Conservation Corps Camp Morgan.
As part of the New Deal, President Franklin Delano Roosevelt combined the creation of jobs to spur the economy with programs to invest in public infrastructure across the nation. One focus of these programs was to create parks and recreation resources for the public. While the Civilian Conservation Corps (CCC), created in 1933, had an express mission to address flood control, prevent soil erosion, manage forestry, and other broad environmental policies, it also worked to create public recreational assets. The CCC's efforts in Cacapon State Park addressed both environmental and tourism goals.
Camp Morgan(SP-4) , was operated on state-owned land under the aegis of the Division of State Parks of the Conservation Commission, later the Division of Parks and Recreation of the West Virginia Department of Natural Resources. The camp was established in October 1934 and was closed between July and October 1941. The CCC provided job training, employment, and income to participants during the Great Depression. Their work at Cacapon and elsewhere created public infrastructure serving the public during the Depression and continuing to this day.
Cacapon's rustic style resources, including the cabins, picnic shelters, and superintendent's residence are excellent examples of rustic "parkitecture." Many structures conform to published designs by the Conservation Commission of West Virginia Division of Forestry and the CCC. Cacapon State Park's overall landscape plan has roads and trails that are sympathetic to the topography in the forest. Placement of recreation resources in tight clusters tusked in wooded areas and using rough natural materials allowed buildings and structures to be unobtrusive and not detract from their natural setting and appearance, providing visual harmony.
New Deal Resources in Cacapon State Park Historic District was nominated under the New Deal Resources in West Virginia State Parks and Forests Multiple Property Listing by Lena Sweeten McDonald. The nomination was prepared by Hanbury Preservation Consulting and the district was listed on the National Register in August 2019.