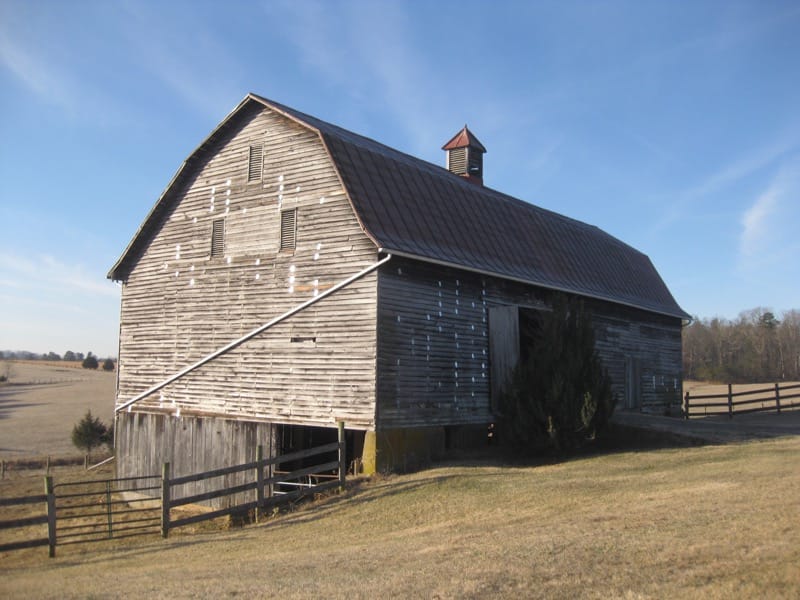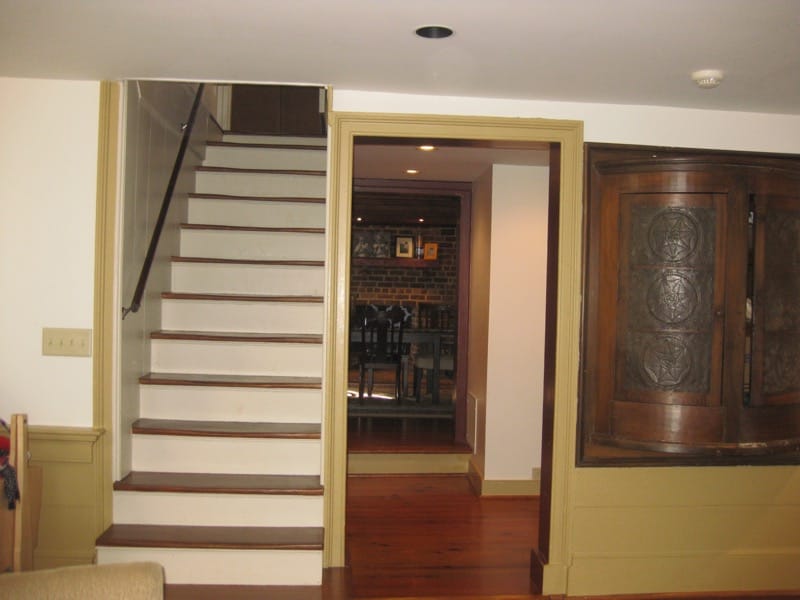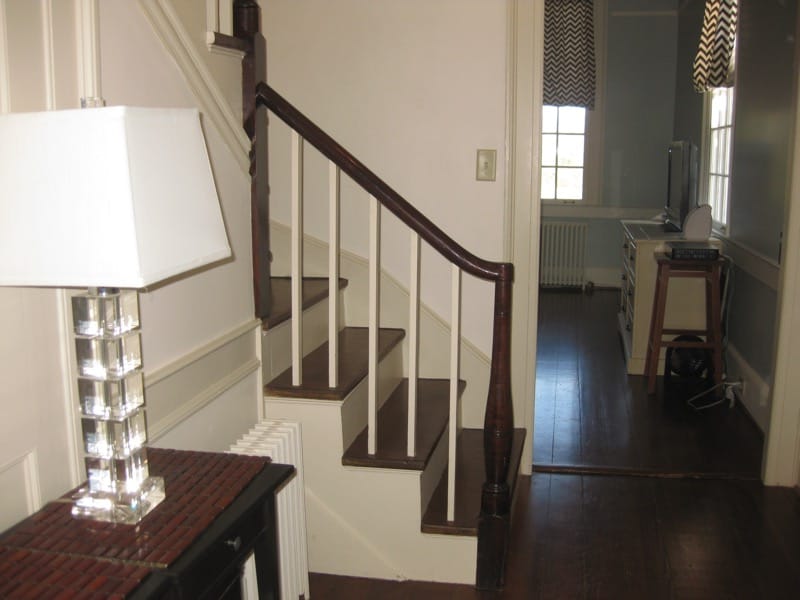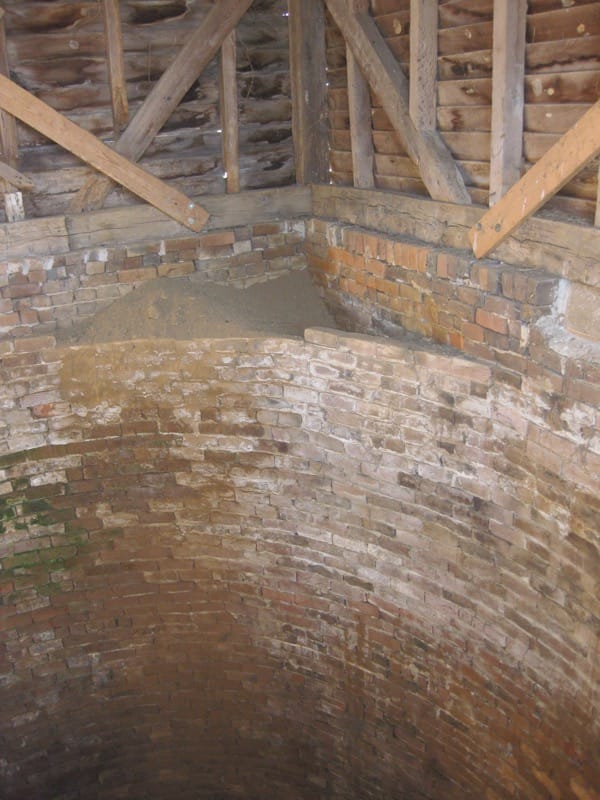 Listed February 2016
Located in Nelson County, Virginia at the banks of the Tye River, the primary dwelling at Riverside Farm is a modest, late Federal-style house. It has sophisticated architectural features seen in earlier, grander houses in Nelson County, but executed in frame and on a smaller, vernacular scale. The house has architectural pretensions beyond its size and purportedly the original owner's financial capacity. Construction of the original portion of the main house was completed in 1841, with a rear expansion in 1851. Notable architectural features include a large lazy Susan in the basement and the winder stair in a central stair hall. Riverside Farm 's domestic, agricultural, and tenant complexes offer a good example of a working farmstead that retains several early outbuildings while having evolved through time to meet changing agricultural needs and technology.
The nomination for Riverside Farm was prepared by Hanbury Preservation Consulting. It was listed on the Virginia Landmarks Register in December 2015 and on the National Register of Historic Places in February 2016.
To read the nomination, go to http://www.dhr.virginia.gov/registers/Counties/Nelson/062-0096_Riverside_Farm_2015_NRHP_FINAL.pdf